Your Career, Your Wellness
Massage Therapy is a flexible, fulfilling career that centers around the well-being of people. Therapists have the opportunity to work in a wide variety of settings to nurture relaxation and pain relief for their clients. Massage uses varying degrees of pressure and movement with 1,000 year old massage techniques.
The International Institute of Massage Therapy (IIMT) provides its students with an elite and unique education in massage therapy. Here, you will gain the confidence, skills, and knowledge needed to earn a license and begin to help others through the power of massage.
Become a part of the IIMT family and discover your potential in massage therapy. The first step is simple...get more info now!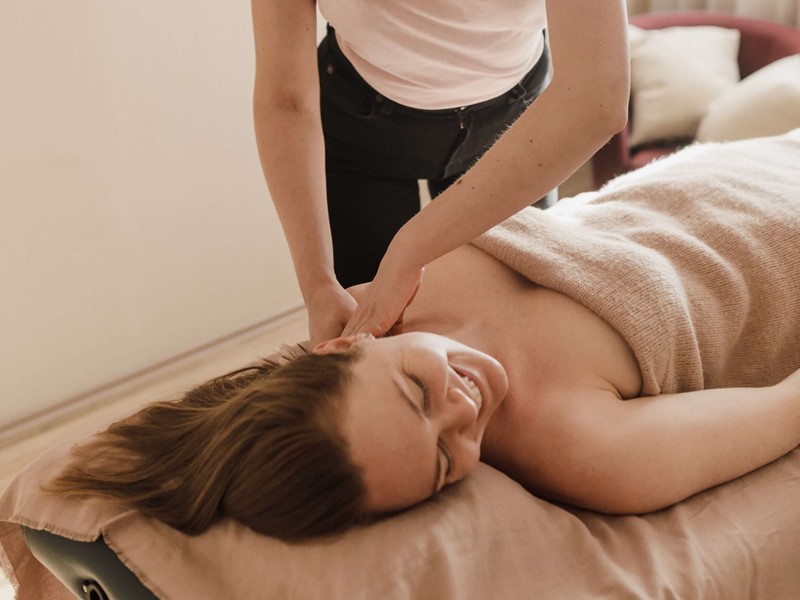 Friday - Saturday ONLY
Student Clinic:
9:00 AM - 8:30 PM (By appointment) 60 minute massage
9:00 AM - 8:30 PM (By appointment) 90 minute massage
9:00 AM - 8:30 PM (By appointment) 120 minute massage
Please note that all clinic massages are done by our students who are LEARNING. Students will practice a variety of techniques that they are currently learning in class and will do their best to address needs.
Come and help the students get their clinical hands-on hours, improve their skills, and receive a massage you will enjoy!